Government Employee Housing constructions in Elliott has stimulated local employment.
A total of ten new two bedroom Government Employee Housing (GEH) homes have been built in the town of Elliott, 250 km north of Tennant Creek under the Remote Housing Investment Package, Our Community. Our Future. Our Homes.
GEH homes are for government employees working in remote communities including those recruited locally and from outside the community.
The homes were constructed by local company Power Projects NT who hired local community members to assist with construction as well as an all-female cleaning crew of local women.
The project was able to hire a total of 19 Aboriginal people including 15 local community members with the building works focused on upskilling local recruits, empowering them to be able to carry out future home repairs.
Power Projects Project Manager Steve Curry said the local community were keen to be part of the project
"The ladies crew that deliver the cleaning component come and go as we need them, today on site we have three of the ladies here," he said.

"We then have around 10 local men as part of the build, helping out carpenters and plumbers and different trades, which provides an opportunity to learn various skills.
"Our goal is that once these projects are finished these guys can keep going with what they have learnt to maintain their own properties."

Local community members Linda Benson and Michelle Bates said they were happy to be offered jobs with the cleaning crew.
"I been looking at them working, so I asked if I could get a job. I got offered a job with the cleaning crew and I'm happy where I am. I enjoy everything about it," Linda said.
"I'm happy working, I hope there is more houses to be built, more materials for the houses and I want to be involved and get more opportunities."
Michelle said it was good working together and being involved provided a sense of pride.
"We do mopping, sweeping, cleaning windows and raking the yards, it's good working together with workers, getting involved," Michelle said.
"Community is talking about the house, saying doing really good with the houses and giving us a thumbs up for doing the works after cleaning, keeping it local."
24 September 2020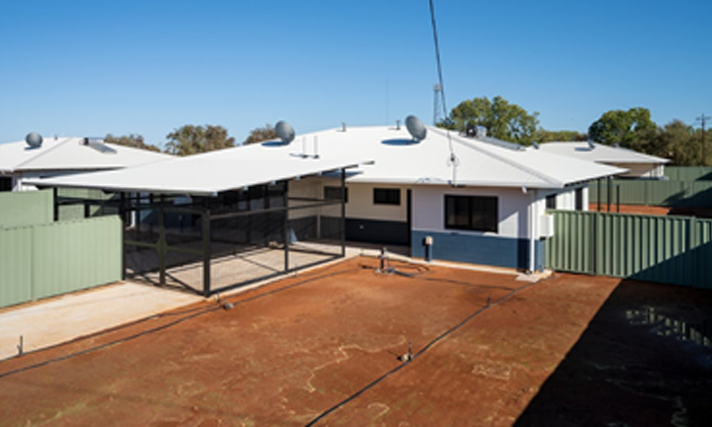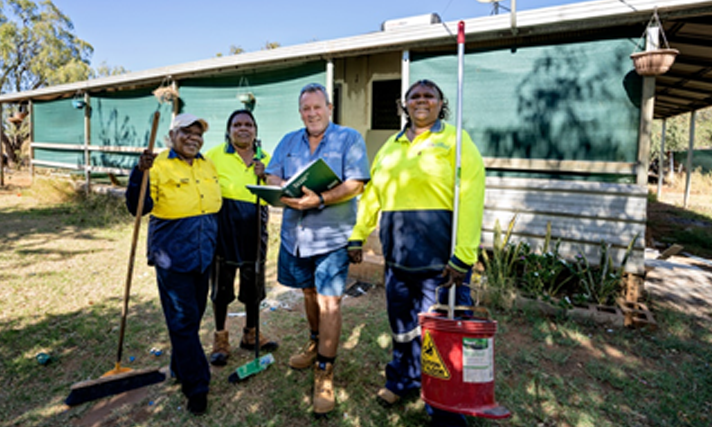 Cleaning crew ladies with Steve Curry of Power Projects.