Community members have been hard at work in Nauiyu, with five local Aboriginal people employed on Room to Breathe work being undertaken in the community.
Eight homes are being extended under Room to Breathe as part of the remote housing investment package Our Community. Our Future. Our Homes.
Room to Breathe improves the liveability of existing homes by creating additional living spaces, and also supports residents through local employment opportunities.
"Outcomes for our local employees have been great with a number of them having completed their tickets – so they are now authorised to operate the bobcat and excavator," site supervisor Rory Palmer said.
6 August 2020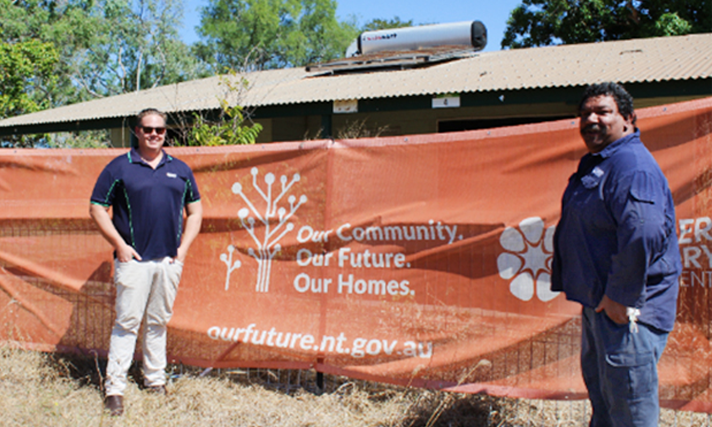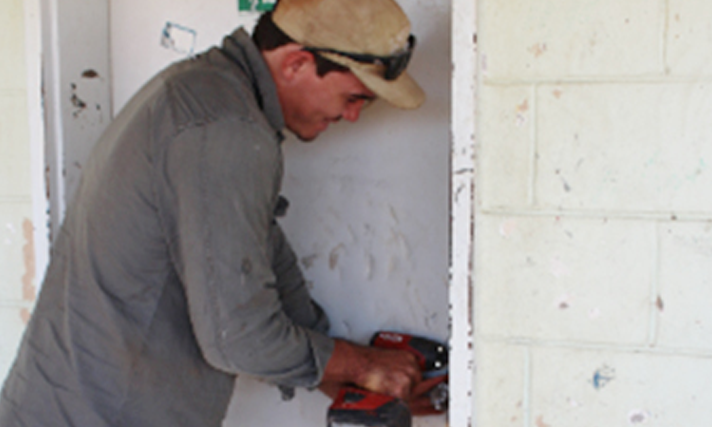 Site Supervisor Rory Palmer commencing Room to Breathe works on a house in Nauiyu.