Room to Breathe work in Kybrook Farm is over halfway through completion.
Room to Breathe work in Kybrook Farm, a community eight kilometres south of Pine Creek, is over halfway through completion.
In total, 13 houses are being upgraded by contractor Power Projects NT under Room to Breathe, as part of the remote housing investment package Our Community. Our Future. Our Homes.
"The Room to Breathe program is a good concept as it creates further rooms and spaces on [existing] houses. It's a cost-effective way of resolving some of the overcrowding," Power Projects NT Managing Director Andrew Harvey said.
While works are being done, the program ensures that tenants have temporary living spaces. Two of the 13 houses are initially being used as transitional accommodation.
"We upgraded those two houses first so we can then assist the tenants to move in and out."
"It makes sure that when we're moving tenants out to extend their homes, they have somewhere safe and clean to live," Andrew said.
Moreover, employment opportunities through the program have been creating positive outcomes for Kybrook Farm locals.
"[We have] six Aboriginal employees which is fantastic – they are always working on the houses so they're a very constant workforce," Andrew said.
In the initial stage of the program, a local decision making community meeting occurred. Locals with Certificate II and III qualifications raised their hands to show interest to work with the contractor.
When the meeting finished, Andrew was approached by five ladies who said "What about us? We want a job too", so he asked them what they could offer.
"The ladies were happy to do cleaning and things like that… so they've been with us the whole time."
"They're really happy. They have never really had jobs before and now we're at the point that we are going to formalise some Certificate II qualifications for them," Andrew said.
12 August 2020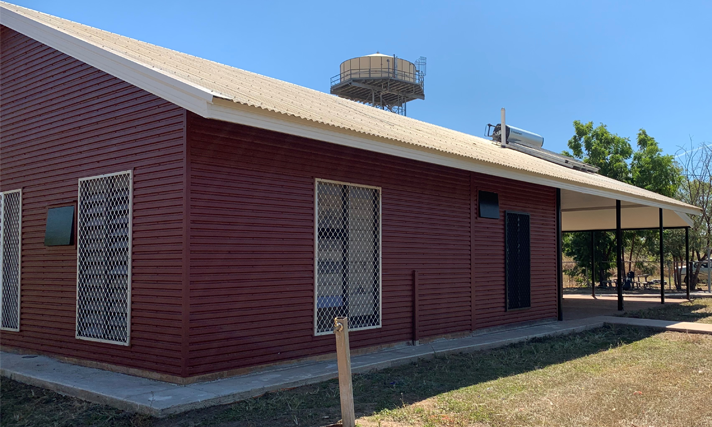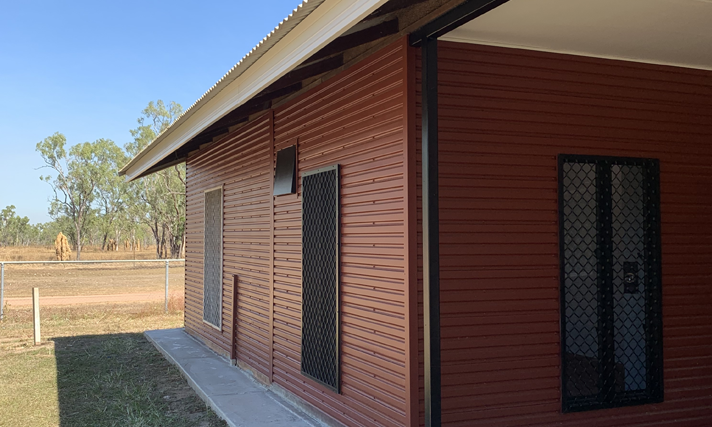 Back of transitional accommodation.